THE SUNWAY CONSTRUCTION BUILD 1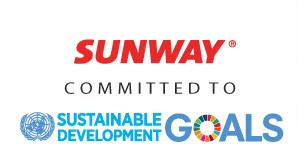 Welcome to The Sunway Construction Build 1! Please note that this event is only open to members of Sunway Construction who are taking part in this privately organized build. Kindly refer below for some details that we hope would be helpful to you!

Build Details

Title: The Sunway Construction Build 1
Date: 8th - 10th Sept 2017
Location: Kampung Ulu Geruntum, Gopeng, Perak
Transportation: Bus & Lorry
Accommodation: Gopeng Rainforest Resort, Gopeng
An exciting weekend awaits!! It's time to put on your builder helmets and apply sun-block lotion as you will be taking part in an exciting build and come together as a strong team to impact not just one family but an entire community! We hope that throughout the build, you will develop a deeper understanding of the how the Orang Asli live and that you try to put yourself in their shoes. In all that we're doing for this trip, we are building a closer relationship with the Orang Asli and also preparing for future builds – do talk to the family, if possible, have a great conversation and leave a positive lasting impression! They are usually very shy, especially the women, and they may be a little hesitant to approach you in such a big group. Be friendly, strike up a conversation and have a great time!
See you soon,

EPIC Team