PTPI Global Youth Service Day mission
*This is a private event for an international school. 
Global Youth Service Day (GYSD) celebrates and mobilises the world's youth to find their voice, take action, and impact the biggest problems facing the planet. 

This year, for GYSD EPIC DNA has designed an experience to serve the Dignity for Children Foundation, an NGO aiming to provide equal education opportunity to the underprivileged; for GYSD.
The students will be taken through a three-step project process: Discover, where they will be inducted to the experience, be introduced to the community they are serving and learn the necessary skills through the Basic Builder Workshop; Nurture, hone their new skills through building usable furniture and teamwork; and Actualize, where they will present the furniture that they have made for a community in need, the Dignity for Children Foundation.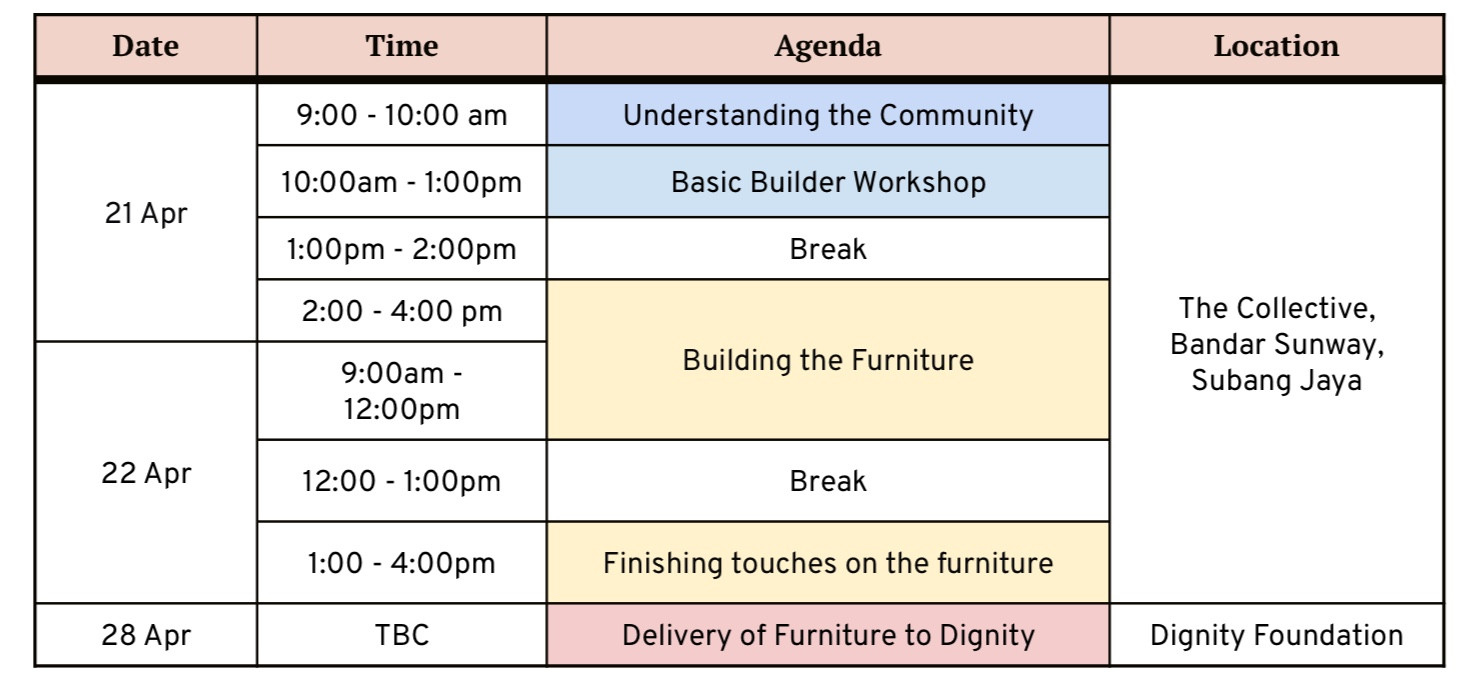 **Please note that meals and transportation are not provided for the entirety of this experience. 
** A minimum of 30 people are required for this experience to run.
Total Cost per person: RM 300 (A RM 15.59 service and processing fee is required by Sedunia).
Registration Deadline: 6th April 2018, 6 pm or when the first 35 people sign up.  
Once registered for the event on Sedunia, an email with the parental consent form will be sent to you, please bring along the signed consent form on the 21st of April.